Children tell of the fears, joys and disappointments of competing for a place at a grammar school
Grammar schools are back in the news as Theresa May is reported to favour a return to selective schools, with a decision to be made as early as autumn. With many 11-plus exams taking place next month in the 36 local authorities that still have grammars, pupils across England give us their views.
Dylan, 12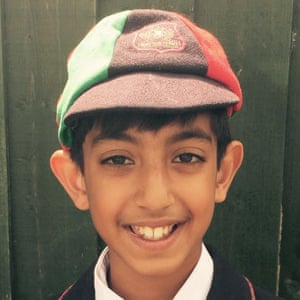 When I was preparing to take the test, it was stressful because you had to keep revising and keep remembering stuff. When I got my result, I felt so happy and relieved that I could go to a good school where I could learn to my full potential.
I do think it's a bit unfair. One of my friends didn't pass, and he is really a bright boy. He was cleverer than me at primary school, and he's in top sets in his secondary school. Sometimes people are not suited to doing tests, and express themselves through classwork. I think you should do [the 11-plus test] when you're 14 or 15, when you've settled down into secondary school.
Sophia, 10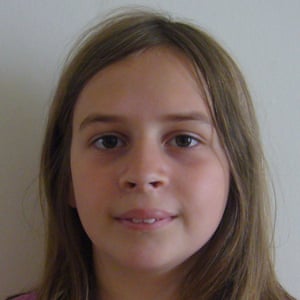 I'm trying for two grammar schools. I think they're both amazing. I think the test is a good idea – it's just saying that you have to really want to get into this school and that you're going to work really hard at it. The downside is it puts a lot of pressure on some people who want to go to the school but don't want to do the test. A couple of my friends don't want to go [to grammar school] for that reason. I think they have a point, but the test is still there for a good reason.
Andrew, 12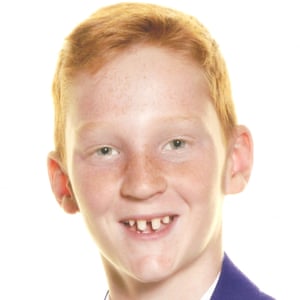 I was quite relaxed about taking the exam. Quite a few of my friends have taken it, so there was a bit of pressure because if I didn't pass, I might not get into the same school as them. I think the 11-plus widens opportunities and ensures more people get their first choice of school. Ultimately, it doesn't make a big difference because the schools are pretty much the same quality – they're better and worse in their own way. At my grammar school, there are loads of sporting and academic opportunities, and you feel like you're at the same level as everyone else, rather than at the bottom or at the top.
Katy, 10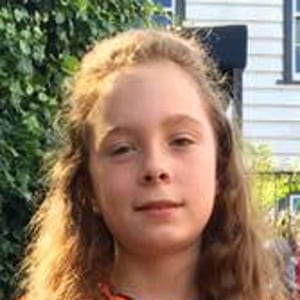 I'm taking the 11-plus next month. I've been having maths tuition for the last year to help me prepare, and I've started looking at past papers. I don't think the test is fair because so many people take it but few actually get to go to a grammar school. I don't think it's fair to separate children for academic reasons. It's like you're saying to some people "you're smart" and to others "you're not going to get much in life". But I want to go to a grammar school because my mum says it's a good thing. I'll be disappointed if I don't pass but I will also get on fine in another school.
Louis, 10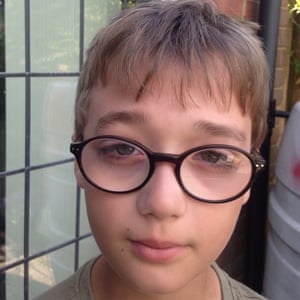 I really want to go to the grammar school. I want to pass the 11-plus but, in reality, I think it's a stupid idea and I don't like it. I know it originated as a good idea for poorer children, but it's not like that any more. I don't like the way the test divides children into those who are good at tests and those who aren't, and puts those who aren't in schools that are supposedly not as good. Loads of successful people didn't go to grammar school. I'd like to say I don't feel it matters if anyone passes or not, because anyone can be successful and anyone can have a good life without going to grammar school, but I do really want to pass.
Monty, 15
I had to go to loads of extra lessons for verbal reasoning. When I heard I'd failed, I wasn't that bothered. The whole thing annoyed me a bit, having to spend all that extra time doing something I didn't really want to do. I stayed at prep school for two years and then moved to a different private school. I think I'm in the right place at the moment. The 11-plus didn't really affect me, and I'm planning to stay on at school and do A-levels. But I agree with the 11-plus. To pass and get into grammar school, you do have to apply yourself – it's quite a difficult test. For some children, it can be an escape to get out of the school they're in and into an environment where they're with other children like them, where they can focus.
Lucy, 11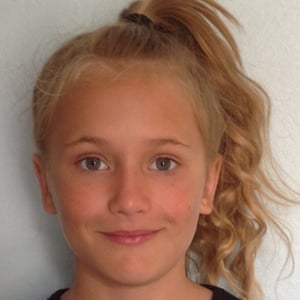 Before I took the 11-plus exam I wasn't that bothered about going to grammar school. My sister is there and she told me that it wasn't that good, so I didn't even go and look at it. When I heard I hadn't passed I was a bit disappointed and felt like I did want to go to grammar school. But when I looked at the comprehensive school I'm going to now, I liked it there. My other sister goes there, and some of my friends are going, so I'm sure it will be OK.
William, 13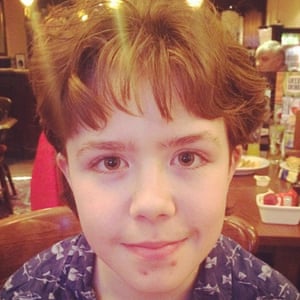 My dad got lots of practice books and old papers for me to go through. I didn't like doing them because I didn't want to go to either of the grammar schools the exams were for. I didn't find the tests particularly challenging, but then I didn't really put any effort in as I didn't want a place! If I'd won a place, I would have had to travel quite a long way and be up really early and home late. I do think the 11-plus is a good thing as long as children can just do it without having lots of extra tuition. If there had been a grammar school really close to me, I would have probably wanted to go to it – and I know my mum would have preferred not to be spending so much on my private school fees.