My most recent book, Broadmoor Women, tells the stories of seven women committed to Broadmoor in the nineteenth century
I've also published:
Postnatal PTSD: a Guide for Health Professionals
This is designed to help midwives, doctors and other health professionalsunderstand the causes and treatment of postnatal PTSD
Birth Trauma
A guide for women who have experienced post-traumatic stress disorder after giving birth.
Gender and Subject in Higher Education
This is a shorter, snappier version of my PhD thesis – it received great reviews.
 Scroll down
for more details
Broadmoor Women: Tales from Britain's First Criminal Lunatic Asylum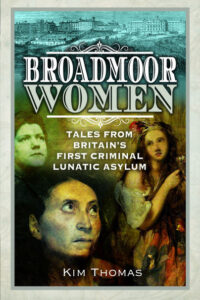 Broadmoor, Britain's first asylum for criminal lunatics, was founded in 1863. In the first years of its existence, one in five patients was female. Most had been tried for terrible crimes and sent to Broadmoor after being found not guilty by virtue of insanity. Many had murdered their own children, while others had killed husbands or other family members.
Drawing on Broadmoor's rich archive, this book tells the story of seven of those women, ranging from a farmer's daughter in her 20s who shot dead her own mother to a middle-class housewife who drowned her baby daughter. Their moving stories give a glimpse into what nineteenth-century life was like for ordinary women, often struggling with poverty, domestic abuse and repeated childbearing.
For some, Broadmoor, with its regime of plain food, fresh air and garden walks, was a respite from the hardships of their previous life. Others were desperate to return to their families. All but one of the women whose stories are recounted in this book recovered and were released. Their bout of insanity was temporary. Yet the causes of their condition were poorly understood and the treatment rudimentary. As well as providing an in-depth look at the lives of women in Victorian England, the book offers a fascinating insight into the medical profession's emerging understanding of the causes and treatment of mental illness.
"What an incredibly detailed and well researched book this was.
I'm fascinated by Victorian England and mental asylums
always send a shiver of fear up my spine. So this was
a wonderful opportunity to delve more into this unknown world."
Joanne Schofield, Amazon reviewer
Postnatal PTSD: a Guide for Health Professionals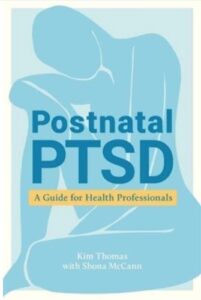 Postnatal PTSD, often referred to as birth trauma, is an underdiagnosed and misunderstood condition. Often mistaken for postnatal depression and with 4% of women developing the condition after giving birth, it is essential that health professionals learn to recognise and prevent postnatal PTSD.
The book supports professionals to better understand, recognise, treat and help prevent birth trauma. It covers the impact of postnatal PTSD on bonding and relationships, birth trauma in Black, Asian and minority ethnic communities, how to support women having another baby and more.
An accessible guide to supporting parents with postnatal PTSD, this book is essential reading for healthcare professionals and those involved with the birthing process.
"I was moved to tears by these powerful stories of birth trauma, linked by a digest of historical context and research evidence. Expert compassionate care can prevent damaging psychosocial consequences for women and families, whilst professionals themselves need to be shown the same kindness.
This book is often heart-breaking but ultimately hopeful."
Dr Jane Morris, consultant perinatal psychiatrist and medical psychotherapist
Birth Trauma – Second Edition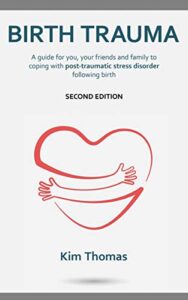 Birth ought to be a joyful experience: for some women, however, it is anything but. Women who have experienced a medical emergency during birth often find that the memory of it doesn't go away just because a healthy baby has been delivered. They experience the symptoms of post-traumatic stress disorder: flashbacks, sleeplessness, nightmares or extreme anxiety.
Some go out of their way to avoid being reminded of the birth, and they may find it difficult to bond with their baby. Post-traumatic stress disorder after birth, known more simply as 'birth trauma', affects at least 10,000 women every year in England and Wales. Yet the condition is poorly misunderstood and women suffering from birth trauma often do not receive the treatment or support they need. They may be misdiagnosed as suffering from postnatal depression, and many find that friends and family, instead of being supportive, simply tell them to pull themselves together.
This valuable and fascinating book explains everything you and your family and friends need to know about birth trauma: what causes it, how it affects your personal relationships, how to treat it and where to find support. Using the powerful personal stories of women who have suffered birth trauma and overcome it, this book shows that it is possible to go through this difficult experience and come out the other side.
A percentage of all royalties is donated to the Birth Trauma Association.
'An excellent book about the difficult, and often misunderstood, condition
that is birth trauma. Highly recommend – clearly written, concise and practical.
Useful for birth trauma sufferers, partners and friends as well as
valuable for NCT practitioners.' NATIONAL CHILDBIRTH TRUST (NCT)
'An important, readable and cathartic book for anyone who has had a difficult birth,
the kind that haunts you months or even years later. Suitable for women
whether they have been diagnosed with PTSD/PND or not,
as well as friends, family and health professionals.' MUMSNET
'A thorough, thoughtful, helpful book – an invaluable aide
for friends and family of birth trauma sufferers' MUMMY SAYS
Gender and Subject in Higher Education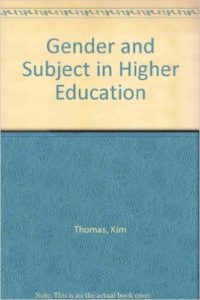 Why do women and men tend to specialize in different subject areas? What is it like being a woman in a "man's" subject and a man in a "woman's" subject? does higher education play a part in reinforcing gender equality?
This book, based on my PhD thesis, is a lively look at the arts/science divide, taking two representative subjects, physics and English. Through them it examines the way each is constructed by lecturers and students and the relationship between these constructions and the social constructions of gender.
Gender and Subject received excellent reviews when it was published in 1990.