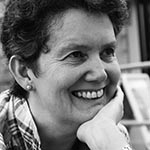 I'm a freelance journalist, editor and copywriter who specialises in producing sparkling copy about health, education and social care. My work appears regularly in national newspapers and business publications. When it comes to copywriting,
Twitter @kimethomas
RT
@petewhite
: Excellent writing advice here. When I run writing workshops I try to stress the importance of Yo ho ho-ing. Fast goes fast.…
I need to talk to a man who has had an eating disorder. For sensitive Guardian piece sponsored by mental health charity.
#journorequest